RENZO GRACIE NASHVILLE NOGI COLLABORATION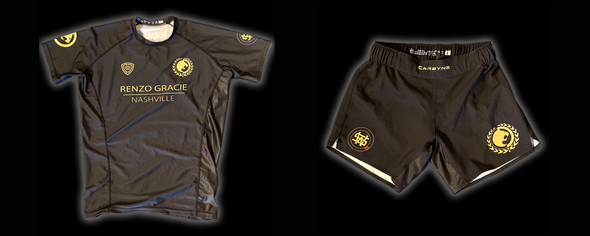 The inaugural, limited edition Renzo Gracie Nashville NOGI Kit is available for pre-order between Friday, March 12, 2021 and Sunday, March 21, 2021. The black and gold rashguard and shorts are engineered by Renzo Gracie Nashville and CARBYNE Founder Shawn Williams.  Orders will be shipped in mid to late May 2021. There are no refunds or exchanges on this limited edition collection.
Purchase the rashguards and shorts together to save 20% on your order. The savings will be shown on the checkout page.
Sorry, there are no products in this collection